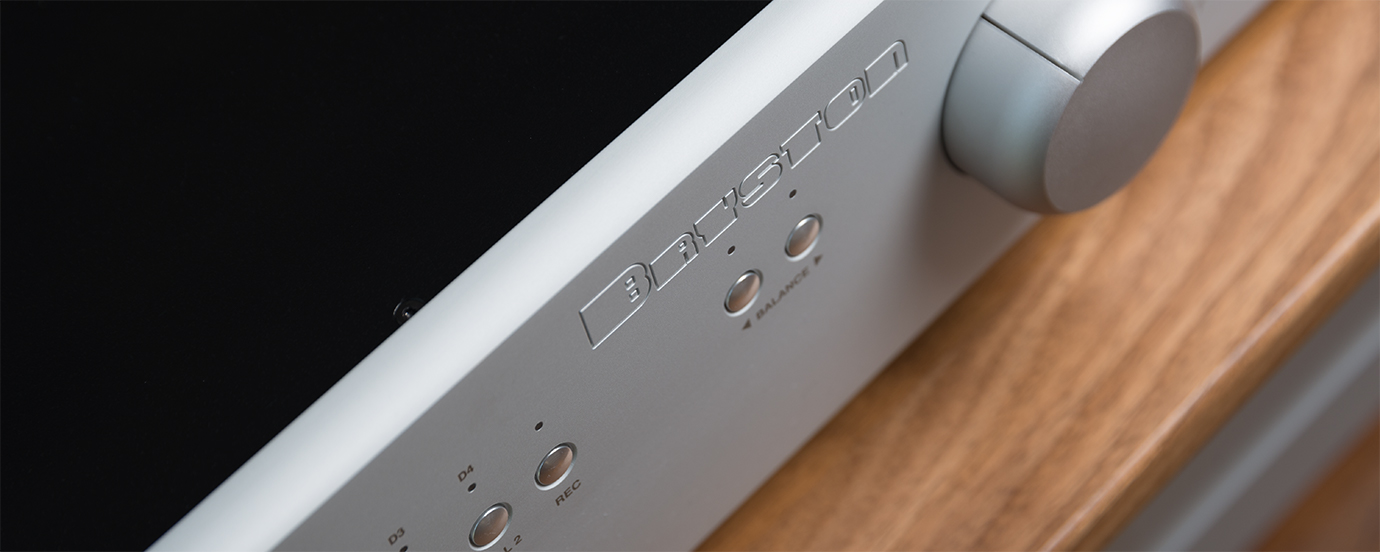 BP-17³
Preamplifier
Bryston's first preamplifier to use patented Salomie Circuit from input to output. Vanishingly low distortion, fully featured, world-class sound.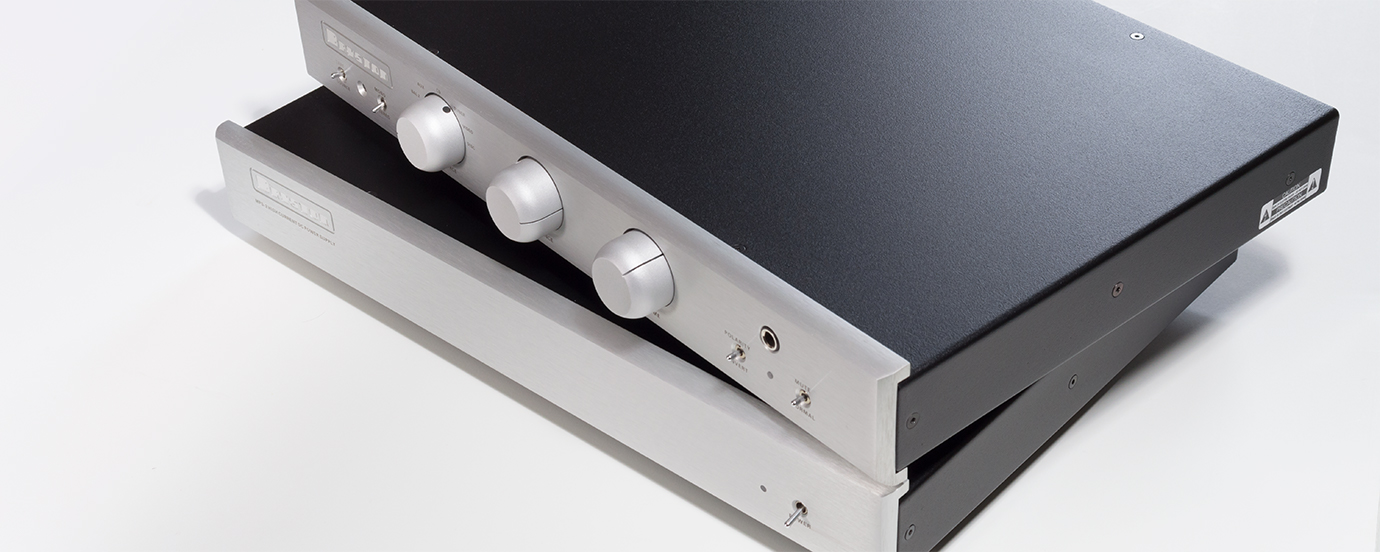 BP-26
Two-Box Preamp
Venerable performance from a classic Bryston pre. Clean, clear and punchy with a bottomless noise floor thanks to outboard MPS-2 Power Supply.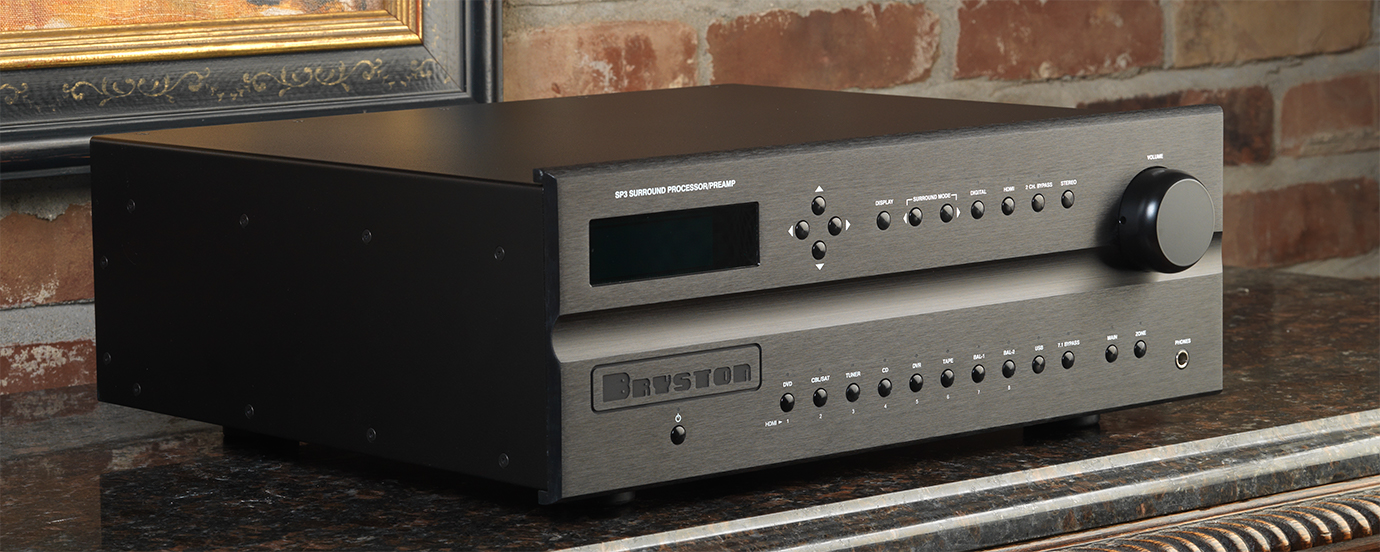 SP3
Surround Processor
Enjoy top quality audiophile sound from any 2-channel music, surround music, or multi-channel movie soundtrack with the Bryston SP3.
All
Two Channel
Multichannel
The Center of your System
A preamplifier can make or break your system. It's the part you interact with the most. All signals pass through the preamp from the source to your speakers. The quality and integrity of this piece is key to your enjoyment of good sound. Bryston engineers each of our preamps to have the highest fidelity possible regardless of channel count. Whether you choose the limitless configurability of our SP4 16 channel processor, the elegant simplicity of our venerable BP-6, or our ultimate statement of fidelity, the BP-17³, you will certainly find your Bryston preamplifier to be a joy to own and welcome in your system.
Pure Signal Path
All of our preamplifiers are designed to have as little distortion as possible. Sources are buffered using our discrete operational amplifiers, pass through our tightly channel matched volume controls, and pass to the output through the finest quality components. They are really just a straight wire with gain!
The Features You Need
Each of our preamps and processors have a variety of inputs and outputs available ranging from basic analog RCA and XLR to HDMI and digital S/PDIF and USB. Based on your source components, and whether or not you want surround, you can find the preamp that's right for you.
Fully Customizable
We mean it! Our preamps are available with 17 or 19" wide front panels finished in black or silver aluminum. Further, most are available with optional modules for phono and digital playback as well. Built-in features simplify your stereo and offer the same great sound as our separates.
Better Sound Not More Channels What happens when a respected custom home builder becomes passionate about fine audio and home cinema systems, taking the plunge to open an A/V technology integration firm? We can ask James Kliewer of Performance Home Theater in Sanger, California, just outside of Fresno, who did exactly that. After the economic …
Carlo Lo Raso of Secrets of Home Theater and High Fidelity, recently wrote a wonderful review of the Middle T Active Loudspeaker. Combining decades of research into acoustics, electronics, amplification, and state of the art components, the Middle T Active Loudspeaker recreates your recordings with stunning realism. Built to be exceptionally high quality and affordable, …
Middle T Active – Secrets of Home Theater and High Fidelity Read More »
There is no excerpt because this is a protected post.

Made In Canada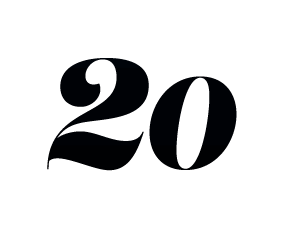 20 Year Warranty on Analog and Loudspeakers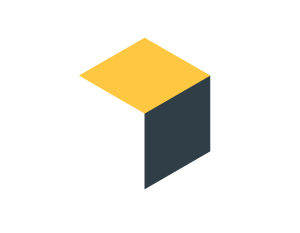 High Performance