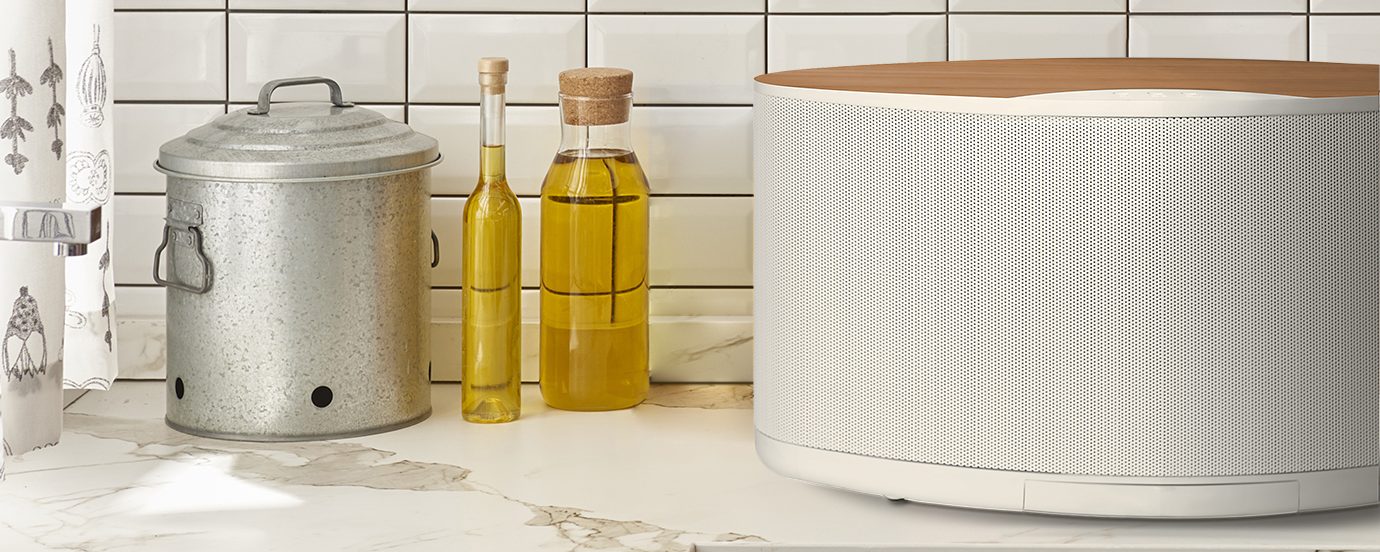 BW-2
Portable HiFi
A wireless all-in-one for those who insist on great sound everywhere.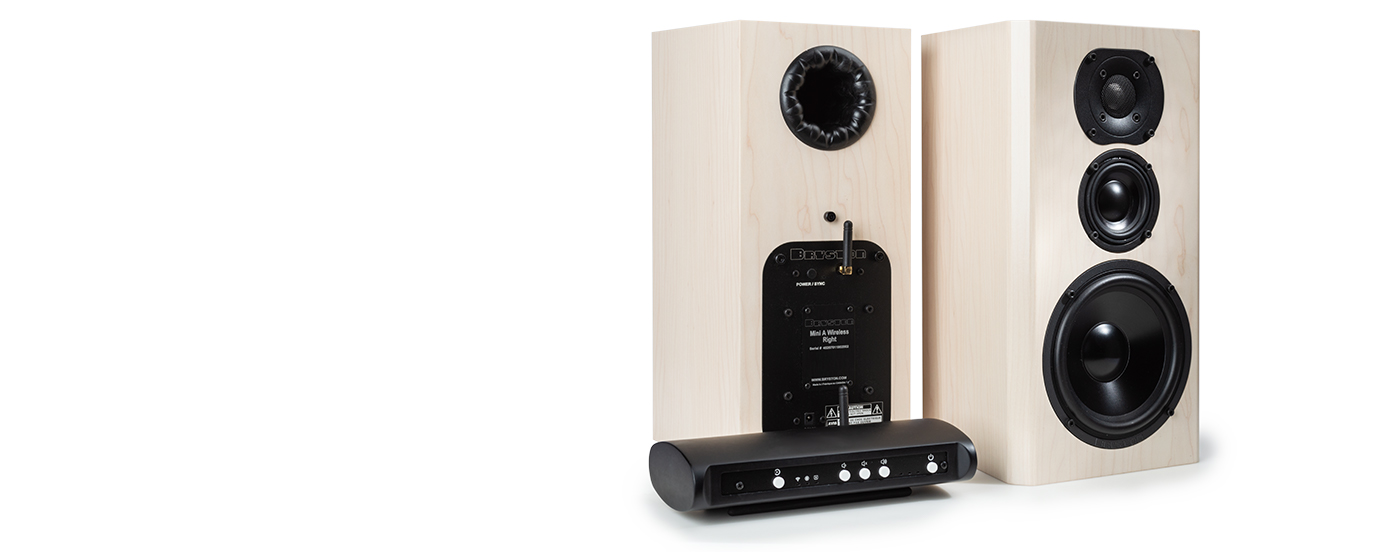 w Mini A
Wireless Powered Speakers
Imagine a pair of outrageously good Bryston Mini A loudspeakers with the convenience of an entire stereo system built right in. All driven from the comfort of your own phone.
All
Floorstanding
Subwoofer
All-in-One
Shelf / Stand
An Entire System
Built into a single pair of speakers
For those of us who want to simplify but hesitate for fear of losing quality, BryFi Wireless Loudspeakers are the answer. All the same features of a great system such as full range speakers, high resolution playback, multi-source compatibility and big power amps are packed into our range of speakers. To make matters even better, the only cables you need are the included power cords. The BryFi transmitter can be controlled with any web enabled device and transmits digital audio to the loudspeakers across the room. Because they are all built upon the strong foundation laid by Bryston's full passive loudspeaker lineup, expect the same great sound quality and high performance.
You CAN Take it With You!
Whether it's time to hit the road for a long summer holiday or simply stroll out to the back patio, Bryston's BW-2 and BW-2 Mini are easy to grab and go. The rear bass reflex port doubles as a comfortable carry handle and each model can be powered by optional rechargable lithium ion batteries for hours of exceptional sound.
Add a Subwoofer
BryFi bookshelf and floorstanding speakers include a transmitter that can communicate with two speakers plus a sub. BryFi wireless subs also come with a basic transmitter that lets you use them with a standard wired system. Want to connect a subwoofer to your wired stereo or home theater, but don't want the added trouble of wires? Use a BryFi wT-12 or wT-8 to bring the bass!
Better Sound Not More Channels What happens when a respected custom home builder becomes passionate about fine audio and home cinema systems, taking the plunge to open an A/V technology integration firm? We can ask James Kliewer of Performance Home Theater in Sanger, California, just outside of Fresno, who did exactly that. After the economic …
Carlo Lo Raso of Secrets of Home Theater and High Fidelity, recently wrote a wonderful review of the Middle T Active Loudspeaker. Combining decades of research into acoustics, electronics, amplification, and state of the art components, the Middle T Active Loudspeaker recreates your recordings with stunning realism. Built to be exceptionally high quality and affordable, …
Middle T Active – Secrets of Home Theater and High Fidelity Read More »
There is no excerpt because this is a protected post.

Made In Canada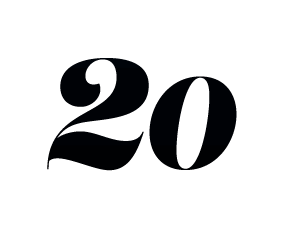 20 Year Warranty on Analog and Loudspeakers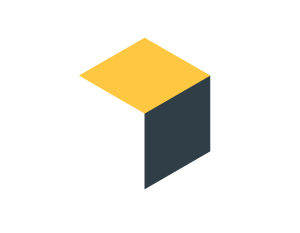 High Performance