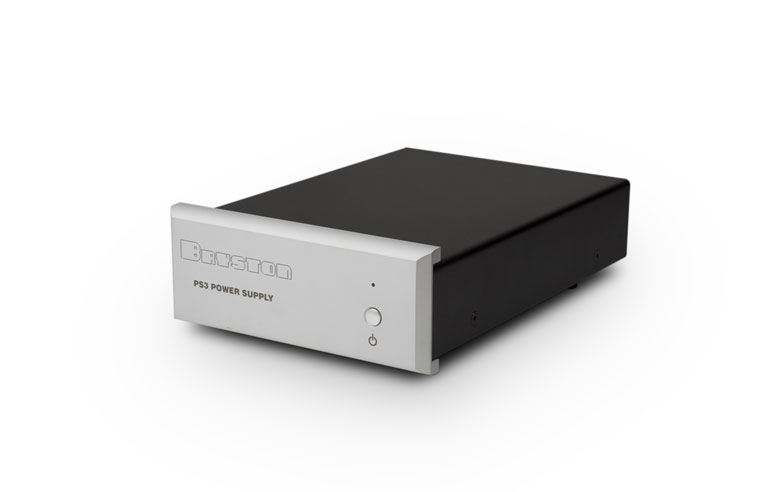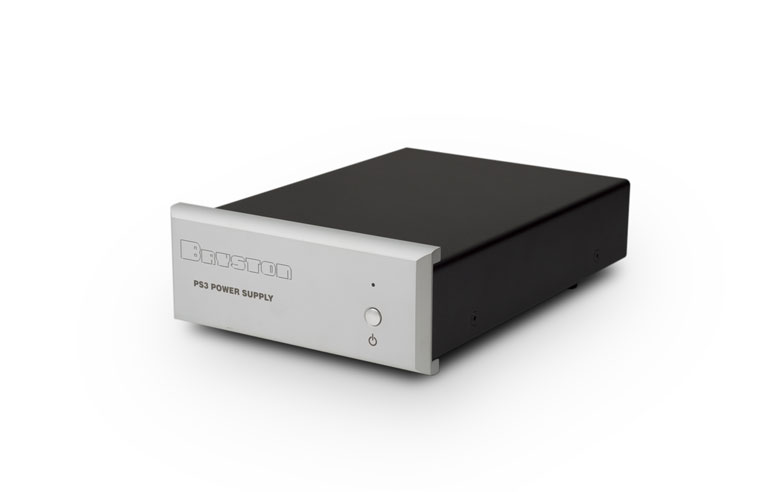 Minimize noise in your Bryston phono and line level preamplifiers with an external power supply. By separating power supply electronics from sensitive audio electronics, noise and distortion can be minimized. The PS-3 is basically a single-channel version of Bryston's MPS-2. If you have multiple Bryston products that require an outboard power supply, the MPS-2 is the right choice.
2.75" H x 5.7" W x 8.25" D
57mm H x 145mm W x 210mm D
5.4 lb/2.5 kg
Power Consumption: 120V/60Hz: 4 Watts, 220V/50Hz - 4 Watts, 240V/50Hz - 4 Watts
Features
AC input and DC output
All steel chassis provides excellent shielding against environmental noise
Fully analog power supply, toroidal transformer
Highly effective filtration and regulation provides clean DC output.
Compatible with
BP-26 Preamplifier
BP-2 MM Phono Preamplifier
BP-2 MM/MC Phono Preamplifier
BDP-

π

 Digital Music Player (cannot be used in conjunction with bus powered external hard drives)
Options
Available with a silver or black faceplate