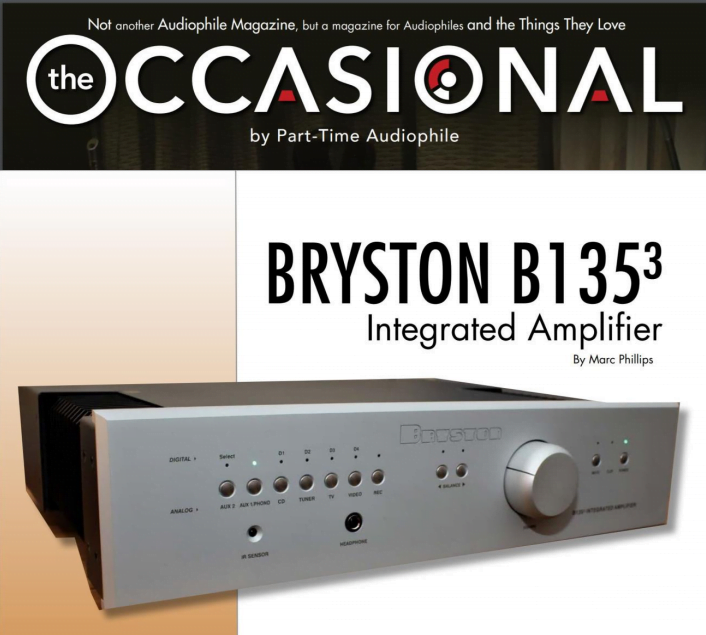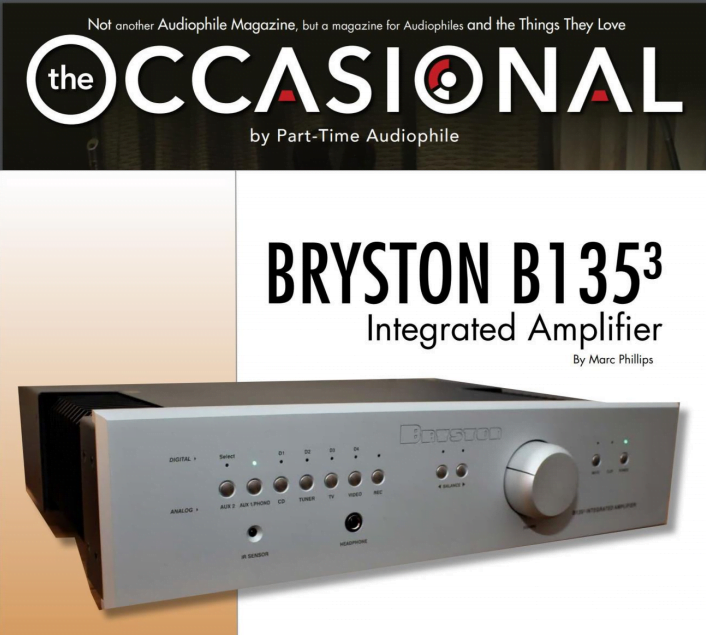 Marc Phillips of The Occasional Magazine, recently reviewed the B135 Integrated Amplifier. Marc had a lot great things to say:
I have an audiophile buddy named Bob, and he's really into heavy metal. I'm not talking about the cool stuff I like (Tool, System of a Down), but really heavy stuff like Napalm Death, Carcass and a few other bands with names that probably shouldn't be printed here. He used to go to CES every year and he'd bring his demo CD and he'd clear rooms like an old pro... Bob wound up playing with a lot of different speakers over the years, but he always stuck with one amplifier brand—Bryston. He loved the fact that Bryston had a 20-year warranty since he had a habit of blowing up both speakers and amps. He loved the power. He loved the industrial looks. He loved the big, big sound. That's what I think about when I think of Bryston. Big, powerful, reliable, Bob-approved.
I'm not sure what's so special about the headphone amp in the Bryston, but I found it exceptionally clean and clear for evaluating recordings. Transients, in particular, were tight and fast and realistic.
It possesses a neutral sonic signature, in other words, one that doesn't editorialize. With each of the three systems I could hear an extraordinary amount of detail in recordings.
I know everyone is getting sick of me talking about Tool's Fear Inoculum all the time, but the Bryston seemed like a perfect match for the thunder and the space and the sheer dynamics of this brand of thoughtful and sophisticated prog metal.
The Bryston B135³ integrated amplifier certainly met and even surpassed my standards for these elusive qualities. If I needed a compact music-making machine that didn't take over my living space, the B135³ would be among my first choices. It thrived in a number of configurations, always doing what it was meant to do. What more do you need?